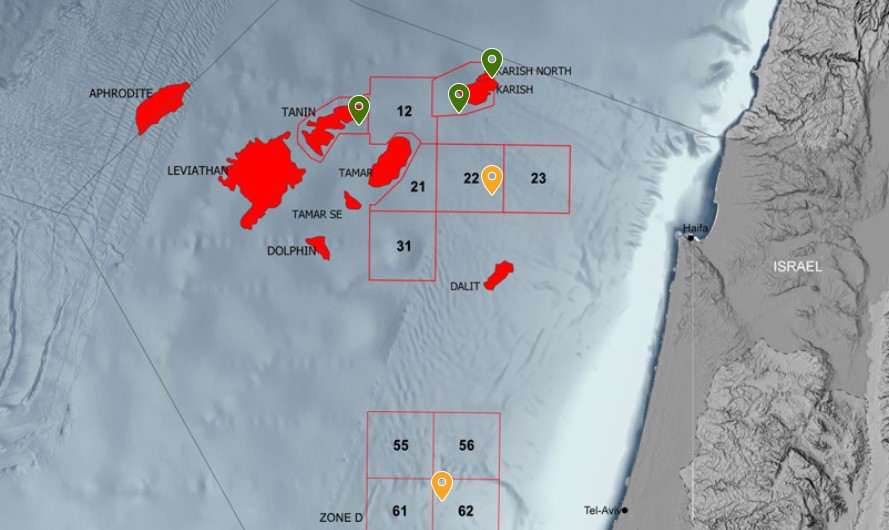 Delek Group and Delek Energy have signed an agreement with an unnamed third party for the sale of the rights to royalties regarding 26.4705 per cent of rights in the Karish and Tanin fields on the border to Lebanon.
Energean is the operator of the Karish and Tanin fields located offshore Israel and has a 100 per cent working interest. The company bought the I/17 and I/16 leases that contain the fields from Delek back in December 2016.
Even though Delek sold the two offshore gas fields to Energean, it retained 26.47 per cent of the rights to royalties for oil, gas, and other valuable substances.
According to Israeli financial daily newspaper Globes, the buyer of the royalties is the Noy Fund which deals in infrastructure and energy investments.
Delek said that the transaction was worth $90.5 million. The consideration will be paid in cash on the date of registration of the rights to royalties in the Israeli Petroleum Registry.
According to the company, the consideration will be divided between Delek Group and Delek Energy according to their percentage holdings in the right to royalties – 25 per cent to the former and 75 per cent to the latter.
The transaction is subject to obtaining approval from the Petroleum Commissioner at the Israeli Ministry of Energy.
Globes also stated in its article that the Noy Fund already deposited a monetary deposit of $14.2 million with joint trustees. The deposit will serve as part of the consideration.
As for the two fields, Karish and Tanin fields are deemed by Energean as 'world-class assets' with 2,1 tcf of natural gas and 41 million barrels of light hydrocarbons liquids 2P reserves in place.
The Karish main development envisages three wells, using a new FPSO unit installed some 90 kilometres from shore, with 800 mmscf/day capacity. Tanin will also be developed using the same FPSO named Energean Power.
The FPSO hull in early April headed from China, where it was built, to Singapore for topside integration works. The hull arrived at a Sembcorp Marine yard in Singapore in mid-April.
However, due to a temporary halt of operations at the yard amid coronavirus pandemic, Energean said at the time that integration works would not start for at least two weeks from the arrival.
Also, Energean stated earlier this month that it completed near-shore operations for the Karish gas pipeline and was ready to begin offshore installation.