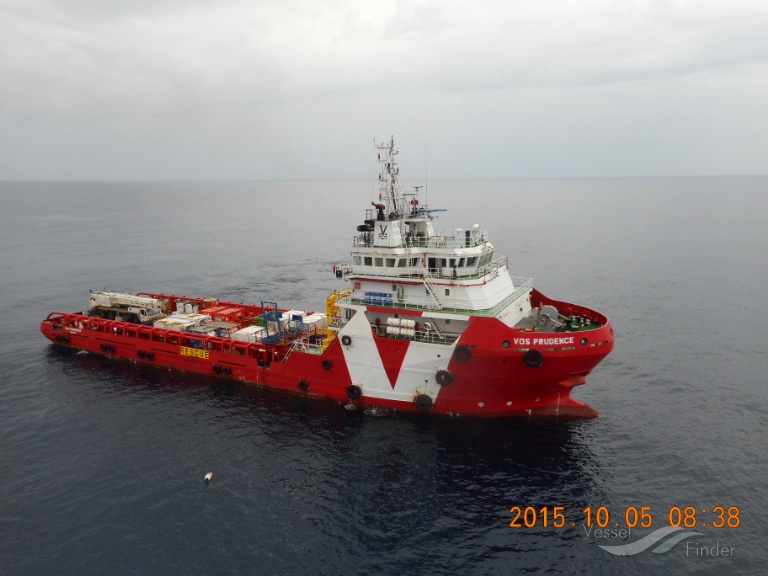 The offshore platform supply vessel VOS Prudence has docked in the port of Beirut, ahead of the start of the drilling of Lebanon's first offshore well. Previously, two vessels, Lundstrom Tide and Caroline Tide III, arrived as well in Beirut.
The three vessels will support a drilling operation in the Total-operated Block 4, in the Mediterranean Sea.  The vessel, arriving from Egypt, has a total length of 75 meters and a clear deck area of 700 m2. It is certified to accommodate up to 50 persons onboard and works under Italian flag.
The drilling start is expected before the end of February by the arrival of the drillship to be used for the Byblos-1 well. The drillship in question is the Tungsten Explorer offshore drilling unit, owned by Vantage Drilling. Total's Block 4 is thought to be highly prone to gas.
Total, together with partners Eni and Novatek, won the rights to the Block 4 and Block 9 offshore Lebanon as part of the first offshore bidding round in 2017.
The owner and operator of the vessel is the Dutch company Vroon. It operates and manages a diverse fleet of approximately 150 vessels. All operations meet stringent safety and environmental requirements.